NEWS RELEASE
Montreal, QC – May 12, 2022
​
Rockshots Records – FORTIS VENTUS's New Music Video Invites You To Enter Their "Cave of Glass"
Debut Album "Vertalia" Out June 2022
Rockshots Records will be releasing Fortis Ventus' debut album "Vertalia" on June 3, 2022. Combining symphonic and cinematic elements along with soundtrack influences, today the Greek trio invites fans to enter the "Cave of Glass", their second single is a grim song that simulates the challenges of dark forces a person has to face in their life in order to conquer their past, so they can be truly free.
The band explains further:
"A journey to the dramatic and mysterious. Thriller undertones start us off with violins playing an eerie tune only for the song to break into big, open, distorted chords. It then takes a dark turn, void of distortion with a prominent operatic melody. The chorus follows a straight beat and more melodic vocals to a heavy bridge baptized in a touch of horror. The ending brings forth an air of hope with the orchestration reflecting that."
Watch and listen to "Cave of Glass" – https://youtu.be/WFJdAiAlrV0
​
Sentimental, dramatic, grand, cinematic, and imaginative, "Vertalia" is a concept album based on a novel-fairytale written by keyboardist George Halliwell.
"Twelve chapters for a total of twelve tracks". says, Halliwell.
The theme of this fairytale focuses on an imaginary planet called Vertalia, where the main character starts their journey to discover their inner truth and the truth of life itself. Through the challenges they face during their journey back to Earth, they connect with their higher self and take a path to eventually achieve inner peace back towards their homeland of Vertalia.
"The audience will be surprised at the intricate orchestrations that hide behind complex melodies on this album. Each person hearing it will find a glimmer to empathize in every track. We wanted to tell a story and give the listener a variety of feelings and a journey alongside the lyrics." adds the band.
Fortis Ventus is recommended for fans of Hans Zimmer, Two Steps From Hell, Epica, Nightwish, and Kamelot.
First single "My Death is My Devotion" at the following links:
Lyric Video – https://youtu.be/esxUrI3OgVU​
Spotify – https://spoti.fi/3tpUoUH
​
Album Pre Order / Pre Save
CD – https://bit.ly/VertaliaCD​
Digital – https://bfan.link/vertalia​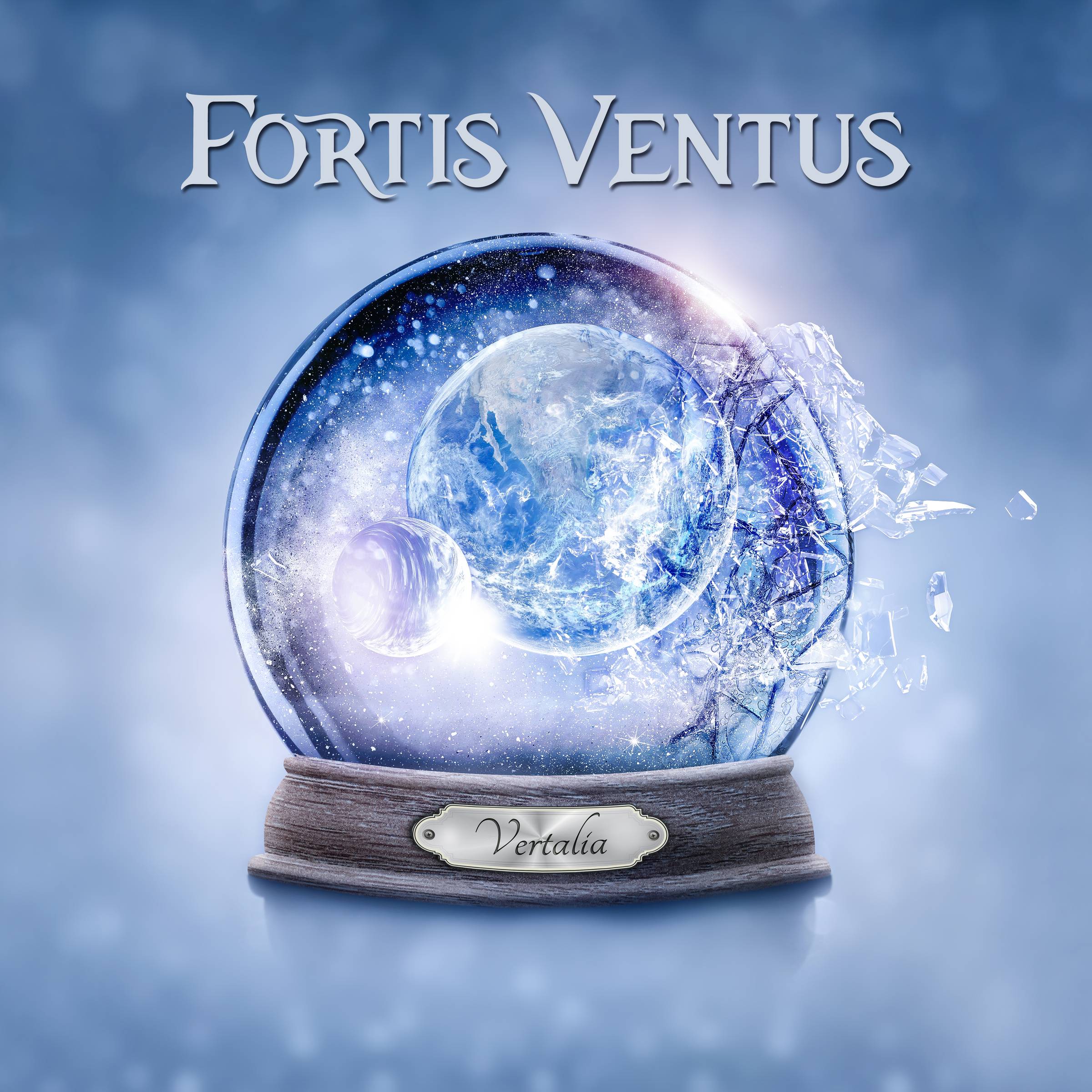 Track Listing:​
1. Between Love and War – 5:38
2. Birth of Sadness – 6:17
3. Vertalia – 4:37
4. Cave of Glass – 4:25
5. Living Thorns (prelude) – 1:54
6. Gothecia – 5:20
7. Unveiling Path – 10:06
8. My Death Is My Devotion – 4:49
9. Door to the Unknown (prelude) – 2:41
10. Reflections of Myself – 4:28
11. The Eagle's Chase – 4:02
12. Homeland – 5:11
Album Length: 59:33
​
Album Credits:
Nancy Mos – Vocals
George Halliwell – Keys, Programming
Gregory Koilakos – Electric, Classical & Bass Guitars
Guest Musicians:
Drum Recordings – Gregory Giarelis
Male & Choir Vocals on "Between Love & War" – Dee Theodorou
Backing Vocals on "Reflections of Myself"- Michalis Artz
Violin on "Birth of Sadness" & "The Unveiling Path" – Phedon Vriniotis
Cello on "Reflections of Myself"- Maria Mazaraki -Ainianos
Choir parts on "Between Love and War" & "Gothecia" – Nancy Mos, George Halliwell
Additional Male vocals on "Reflection of Myself" – George Halliwell
All music written & arranged by George Halliwell
All lyrics & vocal lines written by Nancy Mos, except "Vertalia" co- written by Nancy Mos & George Halliwell
Produced by George Halliwell
Co-produced by Yiannis Petroyiannis
Recorded & Edited at iCave Studio by Dee "K.man" Theodorou
Mixed & Mastered at Matrix Recording Studio by Yiannis Petroyiannis
Artwork & booklet's adjustments made by Gogo Melone
Page layout by & Band photography by Fani Karatza
For more info:
​Rockshots.eu​
​Facebook.com/fortisventusofficial​
​Twitter.com/fortis_ventus​
About:
Fortis Ventus formed in 2015 and self-released their first ep "Haunted Heart" in November 2017. In early 2018, due to creative differences, the band underwent significant changes. The driving forces that remained were composer, arranger, keyboardist George Halliwell and vocalist, lyricist Nancy Mos. Breathing new life into their work, the duo met Gregory Koilakos who would take on the role of guitarist. Together, the three musicians started recording their first full-length "Vertalia" with Gregory taking on both guitar and bass duties for the album, which also changed the band's metal sound with its film score music elements.
– 30 –
—
ASHER MEDIA RELATIONS
Jon Asher – Music Publicist
#.514.581.5780
jon[@]ashermediarelations[.]com
Facebook @AsherMediaRelations
Instagram @AsherMedia
Tweet @AsherMedia